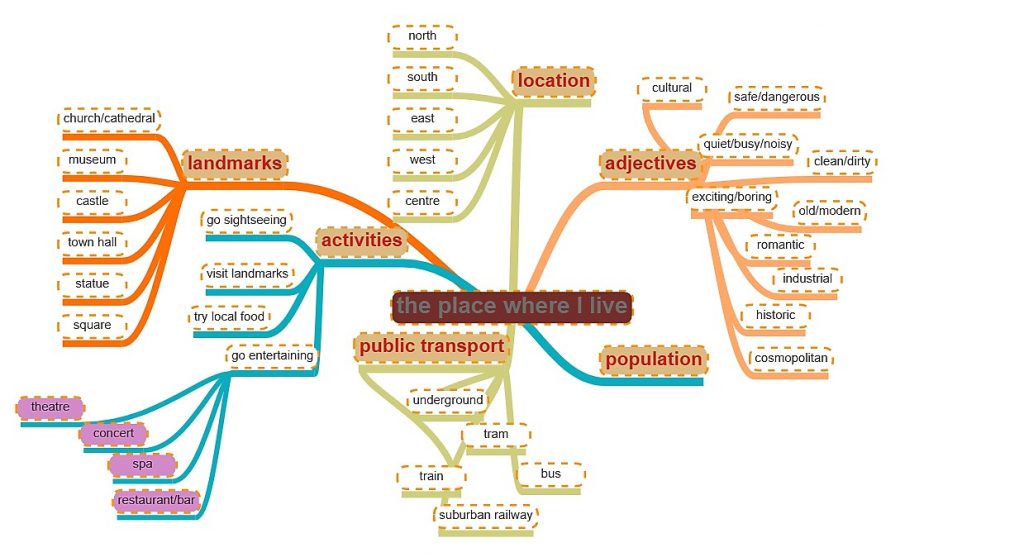 Where do you live?
country→ town/city/village→ neighbourhood→ building- flat/house→ rooms inside→ your room
Budapest:
located in the centre of Hungary
capital city
population: around 1.7 million people
divided into two parts by the River Danube
Buda: historical part
landmarks: Royal Palace (Buda Castle), Matthias Church, Fisherman's Bastion, St. Gellert Monument on Gellert Hill, Citadel, Castle Garden Bazaar
Pest: cultural and financial part
landmarks: Parliament, shoes on the Danube Bank- memorial sight, St. Stephen's Basilica, Heroes' Square, Vajdahunyad Castle, Andrássy Avenue, Dohány Street Synagogue
23 districts
seven bridges –e.g. Liberty Bridge, Chain Bridge
public transport: underground (4 lines)
buses, trams, trolleybuses, suburban railway=HÉV, Cog-wheel Railway, Budapest Castle Hill Funicular, Zugliget Chairlift, public riverboat
famous cultural institutions: Hungarian State Opera House, Hungarian National Museum, Museum of Fine Arts, House of Terror
famous paks: City Park – Budapest Zoo and Botanical Garden, Budapest Circus, Margaret Island, Kopaszi Dam, Római Part, Normafa
things to do:
go to a spa (Rudas, Gellért, Lukács, Széchenyi)
visit landmarks
visit exhibitions
look around on a flea market
try local cuisine- salty, spicy, fatty, full of meat
enjoy nightlife- ruin pubs
go hiking in Buda Hills
Why do you like living here?
quiet neighbourhood in the countryside/ busy, vivid city life
good public transport connections
good services in the neighbourhood
fresh air/close to the nature
Living in the countryside Living in the city
Living in the city
advantages:

air is cleaner
nature is closer- walk in the forest, admire the landscape
quieter
more peaceful, less stressful
safer for children to play outside, to ride a bike
more space

bigger house
bigger garden- grow vegetables, crops/ raise= breed farm animals, have parties

more privacy
neighbourhood watch- less crime (burglary, car stealing)
life is cheaper
friendly people

advantages:

vivid, vibrant, bustling life, full of life
a lot of different entertainment facilities (theatres, cinemas, museums, live concerts)
more places to socialise
more services
more workplaces
more schools
better public transport -buses, trams, trains, underground, suburban railway

disadvantages:

less services- banks, hospitals, types of shops, hairdressers, beauticians
public transport is worse

less buses/coaches are in operation
less stops to get on/ get off
buses run less frequently
no trams/ underground

less workplaces
less schools
less entertainment facilities (theatres, cinemas, restaurants, bars)
closed community- fewer people, everybody knows each other
life is slower

disadvantages:

polluted air
heavy traffic
less privacy
noisy
more petty and more serious crime (theft, robbery, burglary, shoplifting, mugging, vandalism)
more expensive life

Recommended to:

elderly people
young couples with smaller children

Recommended to:

young adults
middle-aged couples with teenage kids
What would be your ideal home like?
It would be a
quiet,                                                                            small
big                                                                                 cosy
spacious                                                                       comfortable
detached house in the countryside/suburbs        flat in the city centre
gondolattérkép készítő:
https://app.mindmapmaker.org/#m:new