Where do you live?
I live in ___________ (name of your town), which is a small/ big town/village with _________ (number) people.
Who do you live with?
I live with my family (with my mum, my dad and my sister(s)/brother(s)).
What type of house do you live in?
I live in – a detached house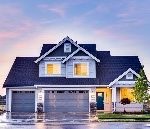 -a semi-detached house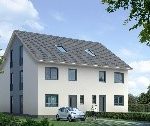 -a terraced house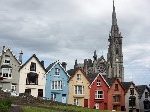 -a block of flats on the first/ second/third/fourth…….. floor.

What are the advantages of living in a detached/semi-detached/terraced house/flat?
If you live in a detached house you can have your own space, you can have independence. You can throw a party and you do not disturb your neighbours. You can have your own garden where you can park your car and have barbeque or pool parties. Detached houses are usually in the suburbs or at the edge of the city or in the countryside where the air is cleaner and everything is safer.
advantage- benefit of something (előny)
space- area (hely, terület)
independence- to live your life free (függetlenség)
throw a party- to have a party (bulit tartani)
disturb- to annoy or stop somebody doing something (megzavar)
neighbour- a person who lives next to you (szomszéd)
suburb- not the centre of the city (külváros)
countryside- the land with farms and forests outside a city or town (vidék)
In a semi- detached and terraced house you have neighbours who can help you if you need something. You have your own garden where you can keep pets and in the suburbs the air is cleaner and the neighbourhood is nicer.
pet- smaller animal (a dog, a cat, a hamster etc. that you keep in your house) (háziállat)
neighbourhood- an area where people live (környék)
If you live in a flat you have neighbours who can help you and you can make friends with them easily. It is usually in the city centre so it is easy to get to a shop, a shopping centre and the services (chemist's, post office, bus stops etc.) are also close. At the weekends or in the evening you can easily go to the cinema, theatre or pub/restaurant with your friends.
make friends- to start to like someone (összebarátkozni)
shopping centre- a place where there are a lot of shops under one roof (bevásárlóközpont)
chemist's- where you can buy medicines, beauty products (gyógyszertár)
What are the disadvantages of living in a detached/semi-detached/terraced house/flat?
If you live in a detached/semi-detached/terraced house it takes you more time to clean it because it is usually quite big. As it is in the suburbs or in the countryside you need to travel a lot to get into the city centre. In order to get into the centre you need to have a car or you need to use the public transport. It is more difficult to go out with your friends in the evenings or at the weekends.
disadvantage- the drawback of something (hátrány)
public transport- vehicles (buses, trams, the underground) that people can use if they buy and validate a ticket or pass (tömegközlekedés)
go out- to go somewhere and have fun (elmenni szórakozni)
A flat is usually quite small so you do not have enough space for everything. It is difficult to invite a lot of people because the walls are thin and you might disturb your neighbours. Your neighbours can also make some noise that annoys you. You don't have a garden and you can only park your car in the street.
Flats are usually in the city centre where the air is more polluted and the life is noisier and busier.
annoy- to make somebody angry (idegesít)
be polluted- to be dirty, harmful (szennyezett)
How many and what rooms do you have in your house/flat?
Or house/flat is quite small/big. There is one floor/There are two floors. We have __________ (number) rooms. There is a living room where we usually spend some time together as a family. We often watch a film or play board games together.
There is/are _________ (number) bedroom(s). I have my own bedroom with a balcony/ I don't have my own bedroom because I have to share it with my brother/sister. We also have a study where my mum/dad works. In the kitchen we make delicious meals and we eat them in the dining room where we usually chat during dinners. There are _________ (number) bathrooms in our house (_________ (number) is/are upstairs and _________ (number) is/are downstairs). We also have a guest room with a closet, if somebody visits and sleeps at us. In the attic we put things that we do not use at the moment. Under the house there is a basement where we park our car.
living room-
bedroom-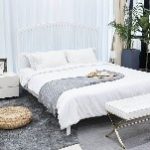 balcony-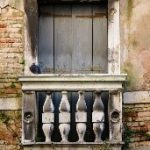 study-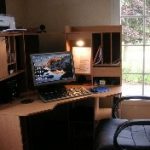 dining room-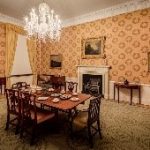 bathroom-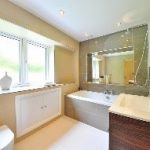 upstairs-
downstairs-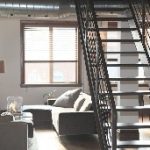 guest room-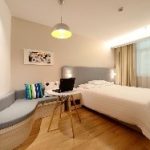 closet-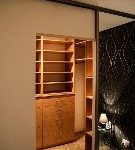 attic-
basement-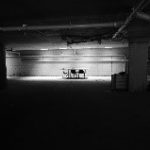 What is your bedroom like?
My bedroom is next to my sister's/brother's/parents' bedroom. It is quite small/big/ spacious. It is modern/ old fashioned. In the middle of the room there is a double bed/ queen-size bed/single bed/ bunk bed. On the right, under the window there is a desk where I have my computer, my course books and exercise books. In front of the desk there is a very comfortable office chair. Above my desk there are two shelves with some plants. On the left there are two huge wall-to-wall wardrobes where I store my clothes. Opposite the wardrobes there is a chest of drawers and on the top of it I have a flat screen television. Usually my room is quite messy/ tidy.
The walls are light blue because it is my favourite colour. There are a lot of posters of my favourite bands and pictures of my friends and family members on the walls.
I like my room because it is spacious/cosy/comfortable/light.
spacious- large with a lot of space (tágas)
double bed- it is a bed for two people (franciaágy)
queen-size bed- larger than a normal bed
bunk bed- two beds on top of each other (emeleteságy)
wardrobe- a piece of furniture to hang your clothes in (szekrény)
store- to put and keep things somewhere (tárolni)
chest of drawers- a piece of furniture to put your clothes in (fiókos szekrény)
messy- not tidy (piszkos, rendetlen)
tidy- have your things organised at their correct place (rendes, rendben tartott)
cosy- comfortable and pleasant (meghitt)
What is your ideal home like?