Christmas
birth of Jesus
religious holiday
the days of Christmas:
24th December- Christmas Eve
25th December- Christmas Day
26th December- Boxing Day
preparation:
go shopping
buy a Christmas (pine) tree
buy / make presents
clean and decorate the house
bake gingerbread and other Christmas cookies/ cakes
wrap the presents
Christmas Eve:
decorate the Christmas tree
cook/ prepare Christmas lunch
sing Christmas Carols
exchange presents
go to a Mass or Midnight Service
Christmas Day and Boxing Day:
visit relatives
go to church
relax
read a good book
watch a good movie
go for a walk
play card games
play board games
watch a football match
Christmas in Hungary
Christmas in England/ USA
open presents on Christmas Eve, in the evening
open presents on Christmas Day in the morning
decorate the Christmas tree on Christmas Eve
decorate the Christmas tree 2-3 weeks before Christmas
Baby Jesus or the angels bring the presents

arrives through the window

Father Christmas/Santa Claus brings the presents

he arrives with a sleigh, pulled by his reindeers (best known is Rudolph)
arrives through the chimney
gets cookies and milk from the children (reindeers get carrots)

puts the presents under the Christmas tree
puts the presents under the Christmas tree, at the end of the beds in stockings, at the fireplace, on the tree
eat fish soup, stuffed cabbage, bejgli- poppy-seed and walnut rolls-, gingerbread
eat roast turkey, roast vegetables- Brussels sprouts, peas, carrots-, Christmas pudding, Christmas Cake, mince pie
Easter
religious holiday
Resurrection of Jesus from the dead
after 40 days of Lent
the days of Easter:
Good Friday
Easter Sunday
Easter Monday
traditions:
religious people go to a Mass
girls paint eggs
eat ham and hard boiled eggs
Easter Bunny brings smaller presents to the children
Easter Bunny builds nests in the garden and hides chocolate bunnies, chocolate eggs in it =egg hunt
boys tell a poem and sprinkle the girls with water or perfume
girls give the boys a painted egg, or chocolate egg or some money
Birthday
throw a party- surprise party
invite relatives, friends
bake a birthday cake- with candles to blow- make a wish
buy/ make presents to the birthday girl/ boy
How do you usually celebrate your birthday?
What did you get for your last birthday?
Why is the 18th birthday so special for everyone? How did you/ will you celebrate it?
Have you ever had a surprise birthday party? Who organised it for you? What was it like?
Wedding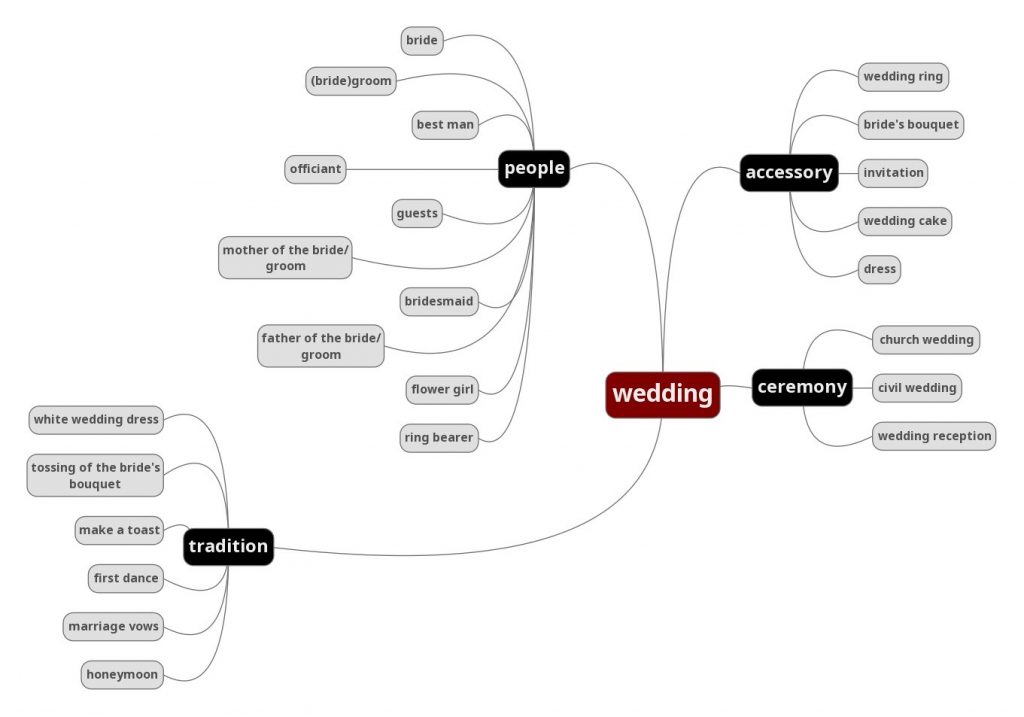 https://app.mindmup.com/map/_free
Public holidays:
20th August Foundation of the Hungarian State
15th March -(commemoration) Hungarian Revolution of 1848
23rd October -(commemoration) Hungarian Revolution of 1956